About
Improving Baltimore for Birds and People
Audubon and neighbors converted a vacant lot into a bird sanctuary!
Patterson Park Audubon Center is a leader in environmental education, urban bird conservation, and community development projects in southeast Baltimore and operates in partnership with many local organizations and neighbors. Teaching students the story of migrating birds that stop to rest and refuel in this urban oasis and engaging residents in greening their neighborhoods while helping birds, Audubon connects people with nature.
Through education programs and community stewardship activities, Patterson Park Audubon Center is improving the vibrancy of Baltimore City and increasing the habitat for its wildlife. Now more than ever, residents are eager to take a role in expanding bird-friendly gardens while improving aesthetics in their communities. Library Square is a glowing example of enthusiastic neighbors, ready to enhance a degraded, vacant lot. Under Audubon's leadership, and in collaboration with Friends of Library Square, Banner Neighborhoods, and Civic Works, residents converted a neglected, empty lot into flowering wildlife habitat.
This colorful, new Audubon-approved habitat is intended to clean and green the space, creating flowering gardens that model natural ecosystems, improve water quality, and mitigate flooding during storms. Likewise, this project makes Library Square a more vibrant community destination and is the first of many permanent improvements.
The most incredible part of the story was that the vibrant mural, designed by the community as a backdrop to the garden, became a perfect reflection of the planting. Not only were the same Maryland native plants incorporated into the garden but an intergenerational, multiracial group of neighbors came together to improve their community, side by side, just as depicted in the mural. We worked efficiently, achieving results far more quickly with teamwork than a small crew could have done alone. It was truly inspirational to see the living community mirrored in the painting.
How you can help, right now
Many Ways to Give
Whether it's your time, knowledge, or a monthly donation, you can support Baltimore's birds by supporting PPAC.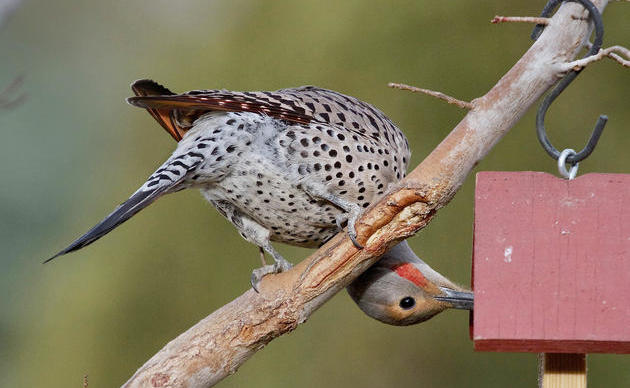 Volunteer with PPAC!
Help us protect the bird species of the Atlantic Flyway and improve our communities for the benefit of people and biodiversity.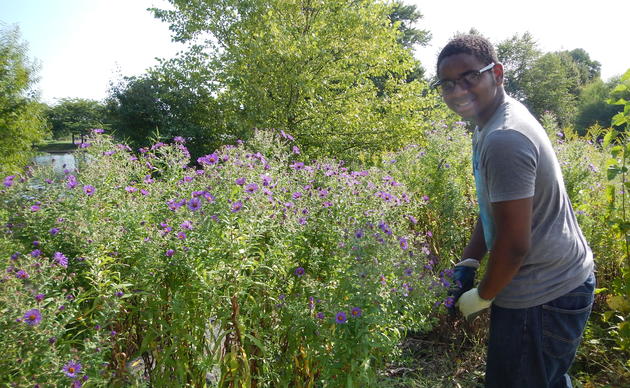 Create Bird-Friendly Habitat
Learn how to share your space with birds and biodiversity by creating bird-friendly habitat at home, work, school, and in your community.