In the Community
Druid Hill Park Guided Bird Watching Walk & Banding!
Stroll and search for birds with experts from Audubon and the Maryland Zoo!
Saturday, August 24, 2019
7:30am - Baltimore, Maryland
Location Details
Druid Hill Park
3001 East Drive, Baltimore, 21217
Meet by the tennis courts near 3001 East Drive. Spot on map is approximate. Email baltimore@audubon.org for directions or questions.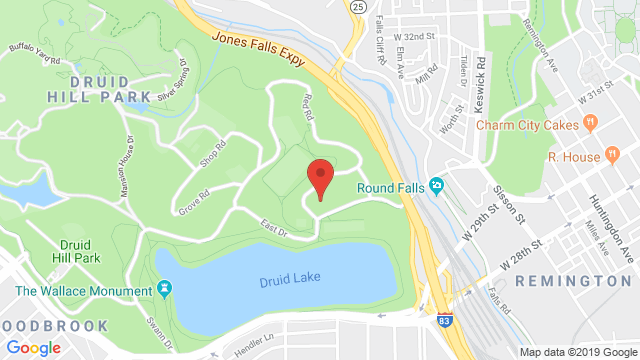 Join Audubon and the Maryland Zoo for a free guided bird watching walk for all ages!

Come early for a live bird-banding demonstration, to see birds up close in the hand! Family-friendly! Banding starts at 7:30. Guided walk starts at 8:00.

No registration is required, just arrive ready to explore. We have binoculars to lend you - please request them in advance via email at baltimore@audubon.org.

Meet at 3001 East Drive in Druid Hill Park.

Acompaña Audubon y al Zoológico de Maryland en esta caminata guiada para ver aves gratis; para todas las edades.

Ven temprano para ver una demostración de cómo expertos marcan y anillan aves. Evento familiar, la demostración empieza a las 7:30 AM y la caminata a las 8:00 AM.

Registración no requerida, ven listo para explorar. Nosotros tenemos binoculares para prestarte. Apártalos con tiempo, contáctanos a nuestro correo electrónico baltimore@audubon.org.

Comenzamos en 3001 East Drive en Druid Hill Park.