Programs
Bird Ambassadors / Embajadores de Aves
Programas en Español con Audubon
Patterson Park Audubon Center and their Bird Ambassadors are getting National Public Radio attention for their work helping migratory birds in Baltimore. Read about the project and listen to the story at npr.org!
Patterson Park Audubon Center, in partnership with Mis Raices, a Spanish language parent group from the Patterson Park Public Charter School, planned, designed, and created this canoe habitat with plants native to Maryland. Along with bilingual education staff, the group repurposed a broken canoe to foster and maintain enhanced habitat for migratory birds and insects from this region. The canoe project has been a great opportunity to demonstrate the direct connection between our local Hispanic community and nature, which reminds them of the natural spaces in their home countries. With Audubon, they have the opportunity to observe the same species of birds and insects that grow, live, and migrate through Patterson Park that they have also seen flying in several Latin American countries.
Bird Ambassadors, or Embajadores de Aves, is a comprehensive, year-long program designed to connect Latinos and migratory birds who share similar travel routes along the Americas. The interactive project will build knowledge around priority bird species and their habitat needs, Audubon's native habitat gardens in Patterson Park, bird identification and observation, and the creation of habitat in urban backyards, including the painting and planting of a broken canoe! Through this pioneer project funded by Toyota TogetherGreen, participants will become knowledgeable ambassadors for birds in an urban landscape, and they will increase Baltimore's bird and insect-friendly native plants by planting habitat at home.
Check out some local press on the project here, or Madres Latinas Crean Habitat Para Aves Migratorias in Spanish.
If you would like to contribute to this project, please consider making a donation to our Center. Thank you for making our work possible!
How you can help, right now
Many Ways to Give
Whether it's your time, knowledge, or a monthly donation, you can support Baltimore's birds by supporting PPAC.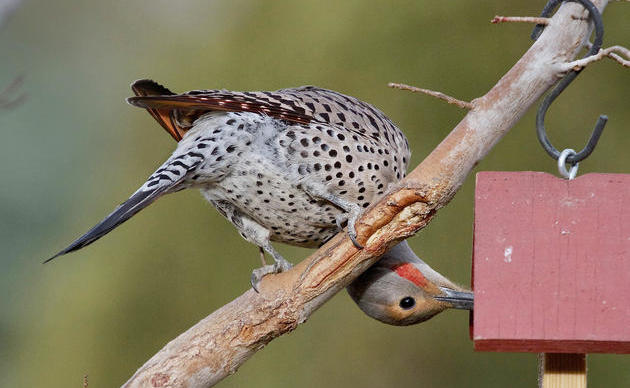 Volunteer with PPAC!
Help us protect the bird species of the Atlantic Flyway and improve our communities for the benefit of people and biodiversity.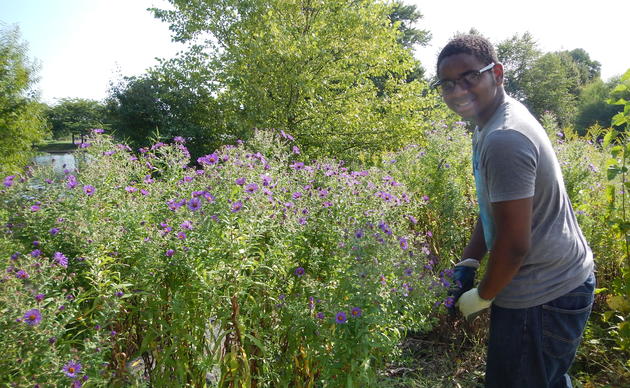 Create Bird-Friendly Habitat
Learn how to share your space with birds and biodiversity by creating bird-friendly habitat at home, work, school, and in your community.