Audubon is in search of the city's BIRDIEST neighborhood! Our map marks the locations of homes, schools, workplaces, and community spaces with Audubon-certified, bird-friendly gardens. We will update it every 2 weeks this spring, as Baltimore gardens earn their Audubon signs so we can add them to the map. Apply now!
Previously certified and new gardens as well as neighborhood size contribute to the score of each neighborhood. We accept applications year-round but the Baltimore Garden Challenge lasts until June 15, 2018. Will your neighborhood be the BIRDIEST? Talk with your neighbors, business owners, schools, houses of worship, and everyone you can in order to grow Baltimore for the benefit of birds as people!
To explore more maps of Baltimore's bird gardens, keep an eye on our Facebook page.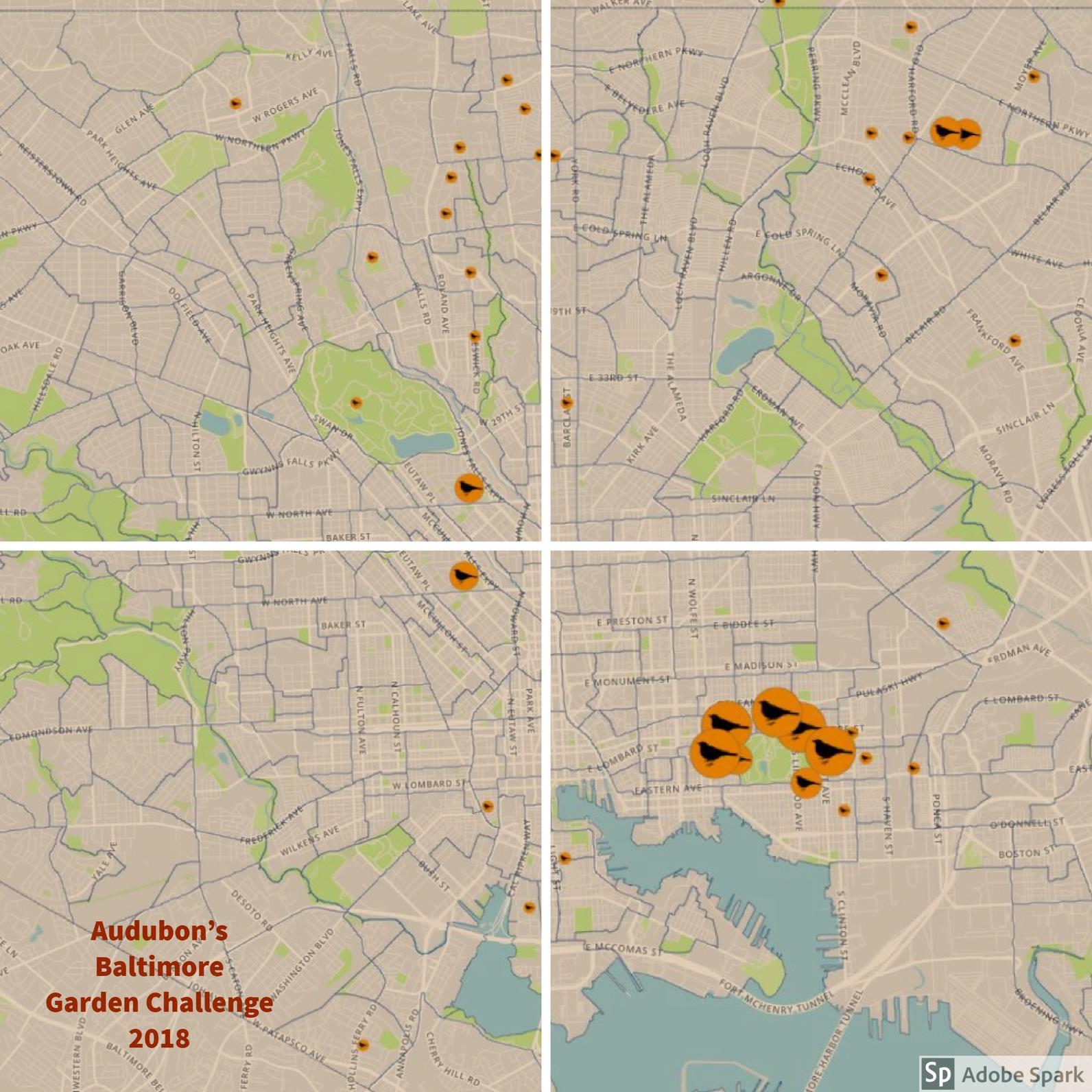 How to read the map:
More birds on the map = more bird habitat in bird town!
Bigger birds on the map = multiple certified gardens in close proximity are grouped together
Orange birds = gardens approved by Audubon
Yellow birds = gardens pending approval by Audubon
Learn more about what is needed for a bird-friendly garden.
Go straight to the application for your Audubon garden sign.
How you can help, right now
Many Ways to Give
Whether it's your time, knowledge, or a monthly donation, you can support Baltimore's birds by supporting PPAC.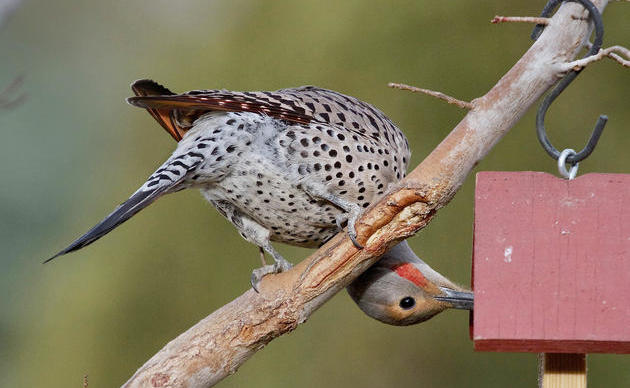 Volunteer with PPAC!
Help us protect the bird species of the Atlantic Flyway and improve our communities for the benefit of people and biodiversity.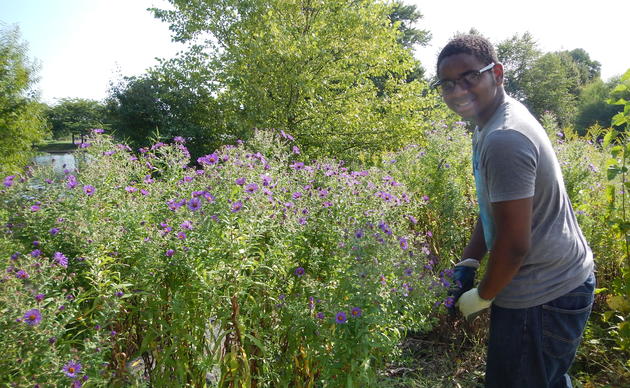 Create Bird-Friendly Habitat
Learn how to share your space with birds and biodiversity by creating bird-friendly habitat at home, work, school, and in your community.