Conservation
Glass Reflectivity & Transparency
Explore solutions to hazards caused by glass.
Reflective and transparent glass exteriors, indoor plants, and greenery close to buildings can all create confusing situations for birds who often mistake the reflections they see on windows and other glass surfaces for real scenes, or mistake transparent glass surfaces for clear passageways to fly through. This is why most window strikes happen on the first and second stories of buildings - where windows are reflecting the surround trees, shrubs, and other places birds think they can fly for shelter. Birds do this because wild birds, unlike most household pets, have never had the opportunity to learn what glass is, so they need strong clues on or around glass to warn them that it's there. There is a wide variety of ways - temporary or permanent, creative or almost invisible - we can reduce reflective surface collisions:
Apply Dense Patterns on Glass Surface
Dense patterns, including stripes and dots, can be placed on the outer glass surface. Commercial products are available, or you can create solutions using craft paper, tape, stickers, paint, and markers designed to be used on glass.
Make the Glass Appear Opaque
Covering the outer glass surface with paint, perforated vinyl film or other materials that will make the glass appear opaque, helping to reduce reflectivity and transparency.
Use Physical Barriers
Place physical barriers like screens, netting, hanging cords, or scrims in front of the glass. As long as the physical barriers do not contain open spaces that are larger than 2 x 2 inches, or the hanging cords are spaced no wider than 4 inches apart, they can effectively discourage most birds from trying to fly through them into the glass.
Bird-Friendly Glass
When considering new construction and renovations, a number of bird-friendly glass options are available, including acid-etched glass, glass with ultraviolet patterns, fritted glass, or glass with printed patterns.
Move Houseplants and Bird Feeders
Move houseplants away from windows and place bird feeders over 30 feet or under 3 feet from windows, or directly on the window!
How you can help, right now
Many Ways to Give
Whether it's your time, knowledge, or a monthly donation, you can support Baltimore's birds by supporting PPAC.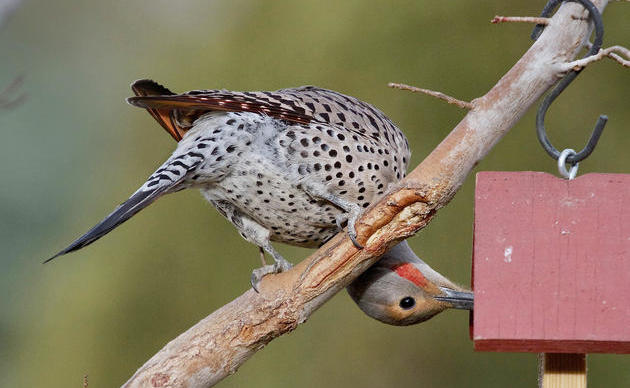 Volunteer with PPAC!
Help us protect the bird species of the Atlantic Flyway and improve our communities for the benefit of people and biodiversity.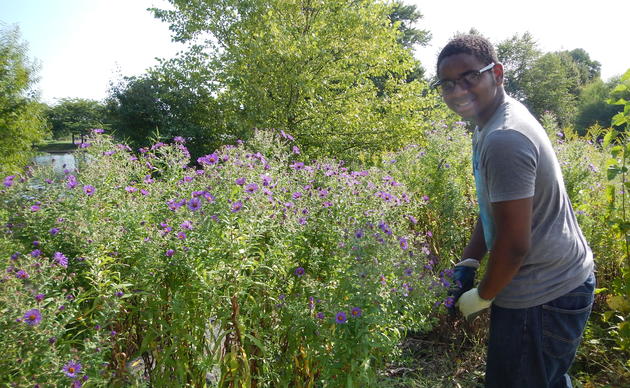 Create Bird-Friendly Habitat
Learn how to share your space with birds and biodiversity by creating bird-friendly habitat at home, work, school, and in your community.