These eco-minded middle schoolers (grades 6-8) who want to activate their communities to fight climate change have been inspiring decision makers since 2013. These are Audubon's Green Leaders. They meet in spring and fall in an after-school program that focuses on the complex issues of climate change, how it affects our birds and communities, and most importantly, what we can do about it! Green Leaders meet outdoors, in Patterson Park.
The Green Leaders have many unique opportunities such as excursions in the park and in the community, guest speakers, native garden plantings, and other hands-on, action projects – all of which give service-learning hours to students. These students are shaping their message on climate change in their own voices and leading their neighbors to action!
Interested students should apply using this form, and we will be in touch to let you know if you've been accepted to the Spring 2023 program.
Estos estudiantes de secundaria (grados 6 a 8) con una conciencia ecológica que buscan ser activos sobre el cambio climático han inspirado nuestros líderes que toman decisiones desde 2013. Ellos son los Green Leaders de Audubon. Se reúnen en primavera y otoño como un programa extracurricular después de clases que se enfoca en los problemas complejos del cambio climático, cómo este afecta a nuestras aves y comunidades, y lo más importante, ¡qué podemos hacer al respecto! Los Green Leaders se reúnen al aire libre en Patterson Park.
Los Green Leaders reciben muchas oportunidades únicas, como excursiones en el parque y en la comunidad, invitados especiales, plantación de jardines nativos y otros proyectos de acción – todo lo cual puede contar como horas de "service learning" para los estudiantes. ¡Estos estudiantes están creando un mensaje sobre el cambio climático con sus propias voces y liderando a sus vecinos para tomar acción!
Estudiantes interesados pueden utilizar este formulario para aplicar, y Audubon los notificará si son aceptados al programa para la primavera 2023.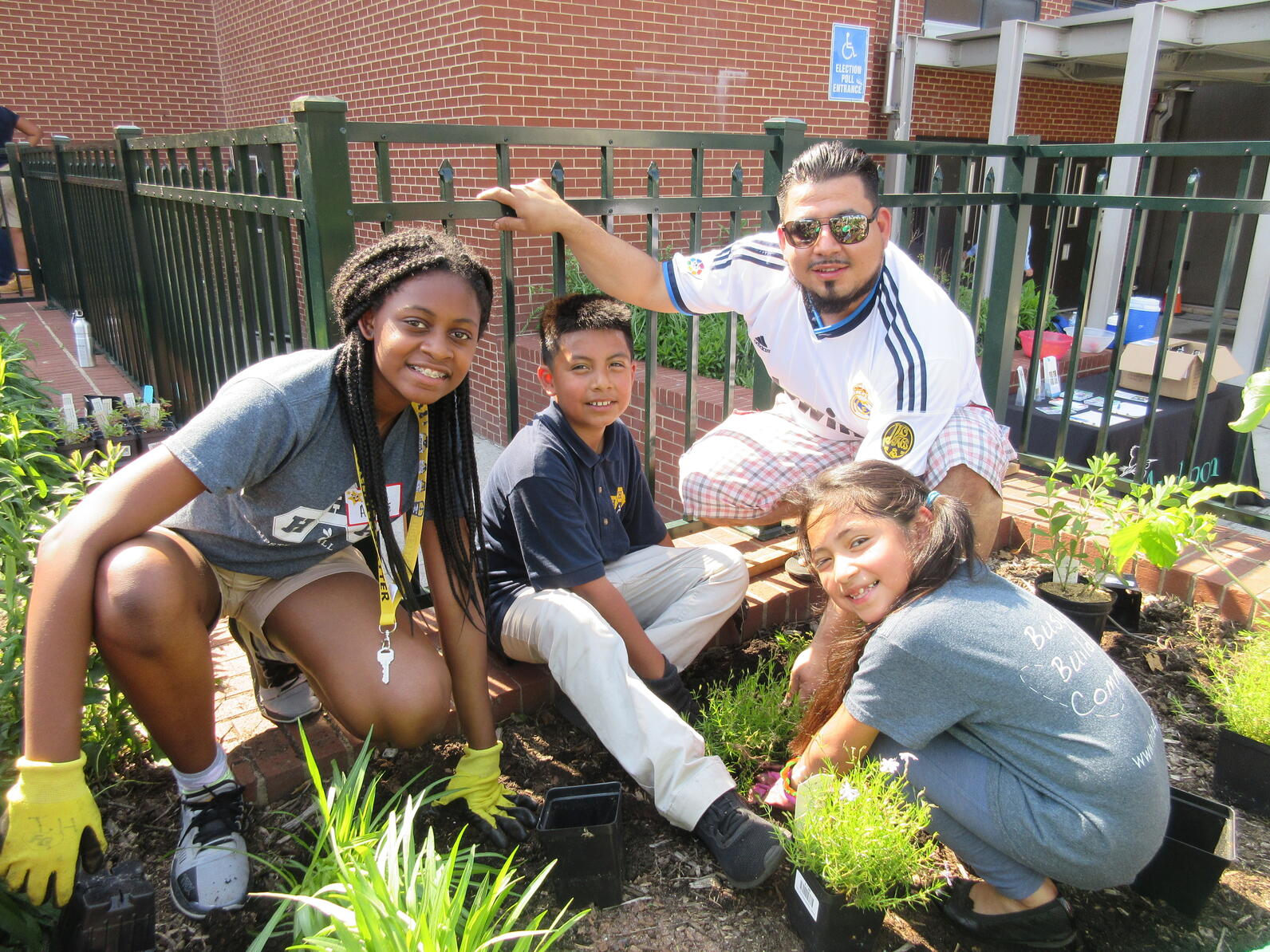 In 2015, Patterson Park Audubon Center launched a new after-school program called Green Leaders, empowering students to communicate climate change to their local community. The program is designed to give enthusiastic, eco-minded middle school leaders the climate knowledge they need - how climate is affecting birds world-wide as well as local community impacts - and then the leadership and public speaking skills they need to communicate the climate message, in their own words, to their peers and neighbors. In this way, Green Leaders will empower others to take age-appropriate actions to combat climate change in Baltimore City and beyond.
Green Leaders learn about the complex issue of climate change through trust-building activities, birding, native garden plantings, and fun exploratory games. Students are shaping their message in their own voices through the implementation of different projects, including a professionally-made video; dynamic, interactive presentations; working within local communities to build bird-friendly habitats; writing to newspapers and other media outlets; and speaking with local decision-makers. Through their presentations and video, Green Leaders are inspiring their community to combat climate change through three main action pieces:
1. Creating bird-friendly habitat.
2. Rethinking energy usage at home, work, and school.
3. Advocating for a healthier climate for future generations.
You can help too! Check out this list of 10 easy steps you can take to protect our climate for birds and people.
How you can help, right now
Many Ways to Give
Whether it's your time, knowledge, or a monthly donation, you can support Baltimore's birds by supporting PPAC.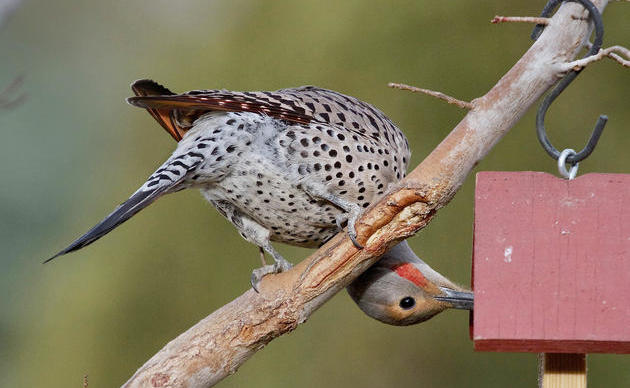 Volunteer with PPAC!
Help us protect the bird species of the Atlantic Flyway and improve our communities for the benefit of people and biodiversity.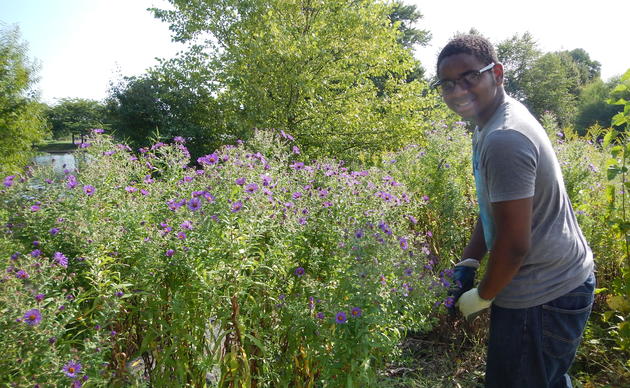 Create Bird-Friendly Habitat
Learn how to share your space with birds and biodiversity by creating bird-friendly habitat at home, work, school, and in your community.