Programs
Elementary School Programs
Science-based school programs engaging a multicultural community in educational adventures and environmental stewardship
The goal of Patterson Park Audubon Center is to engage neighbors and children in local wildlife exploration in our outdoor "classroom," teaching them the skills needed to protect and expand native habitat near their homes and schools, while addressing elementary science and core standards. Working with multiple elementary schools within walking distance of the park, PPAC's staff and volunteers guide students in Pre-K through 5th grade through multiple visits wherein they experience hands-on immersive lessons on the life, earth, and physical sciences, as well as engineering, technology, and applications of science. An upper-elementary after-school program dives deeper into avian life in the park and our connection to the Chesapeake Bay, while a middle school after-school program, called Green Leaders, focuses on climate communication and leadership.
Following Audubon lessons, teachers report that students are found to be more curious about nature, more comfortable exploring the natural world, and gain a better understanding of science concepts. Because students meet the same instructor throughout their Audubon experience, we are able to serve as a mentor and role model, guiding them toward daily conservation-minded decisions and leadership.
It is important that our students, starting with our youngest learners, are engaged in age-appropriate conservation actions. We know that by stewarding this urban oasis, "Baltimore's Best Backyard," that they share with countless wildlife, our students will be empowered to protect this shared space and take further conservation action within their own nearby communities. That is why we lead them in conservation activities like persuasive writing and sign-making, bird identification and community science, planting native plants and removing invasives.
If you are interested in learning more about Patterson Park Audubon Center's school programs, please contact Center Director, Susie Creamer.
How you can help, right now
Many Ways to Give
Whether it's your time, knowledge, or a monthly donation, you can support Baltimore's birds by supporting PPAC.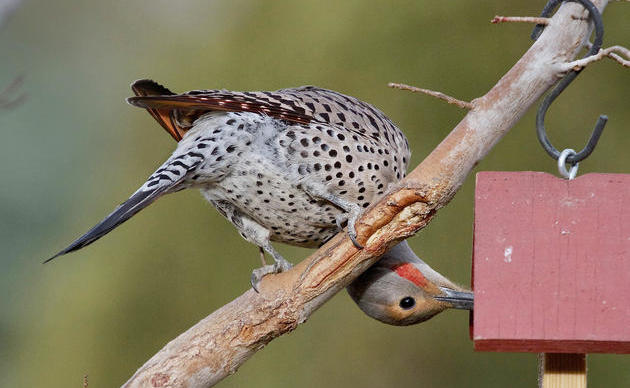 Volunteer with PPAC!
Help us protect the bird species of the Atlantic Flyway and improve our communities for the benefit of people and biodiversity.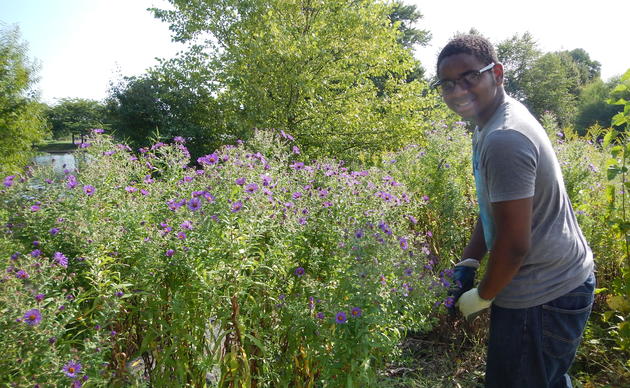 Create Bird-Friendly Habitat
Learn how to share your space with birds and biodiversity by creating bird-friendly habitat at home, work, school, and in your community.