Workshops, garden ideas, & Maryland's Habitat Yard Sign
In Baltimore City, there are few green oases for migrating birds to rest and feed on their long journeys. With the help of expert volunteers, Audubon has observed over 200 species of birds in Patterson Park, with over 40 of those species using the park to breed and raise their young. Our habitat gardens in the park are filled with a diversity of native plants from Maryland which serve as hosts for insects – birds' favorite food - as well as provide essential seeds, berries, nectar, shelter, water, and places to raise their young.
Did you know 96% of terrestrial bird species eat insects? Did you also know you can create wildlife habitat in and around your own home, school, business, and public spaces? Whether you have a backyard or a balcony, a rooftop deck or a window box, or an entire community park, you can join Audubon to gain the knowledge and tools needed to plan your own wildlife sanctuary - AND, those with gardens in Maryland and DC can brag to your neighbors with your very own Audubon Bird-Friendly Habitat recognition sign!
Ways to get involved with Audubon this year:
1. Volunteer with Audubon's Habitat Team restoring native habitat in urban Patterson Park.
2. Purchase native plants from area nurseries (see downloadable list below).
3. Attend one of our free, public Wildlife Gardening Workshops.
What does it mean to be bird-friendly?
Bird-friendly habitats are ones that support residential and migratory birds by providing food, water, shelter, and a suitable place to raise their young. These habitats also work to reduce threats, by keeping cats indoors, minimizing window collisions, removing invasive species, eliminating the use of pesticides, and making smart climate choices.
To hear more, listen to Patterson Park Audubon Director, Susie Creamer, chatting about bird-friendly Baltimore on WYPR!
How you can help, right now
Many Ways to Give
Whether it's your time, knowledge, or a monthly donation, you can support Baltimore's birds by supporting PPAC.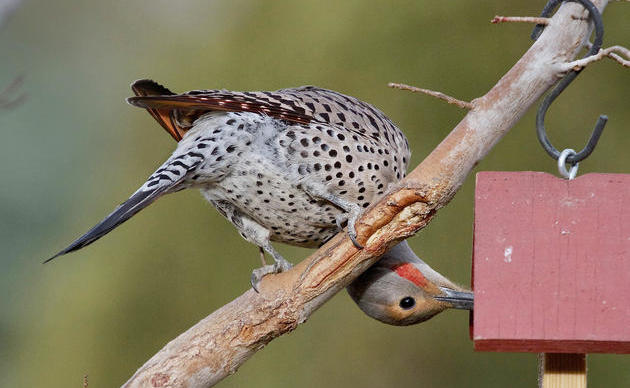 Volunteer with PPAC!
Help us protect the bird species of the Atlantic Flyway and improve our communities for the benefit of people and biodiversity.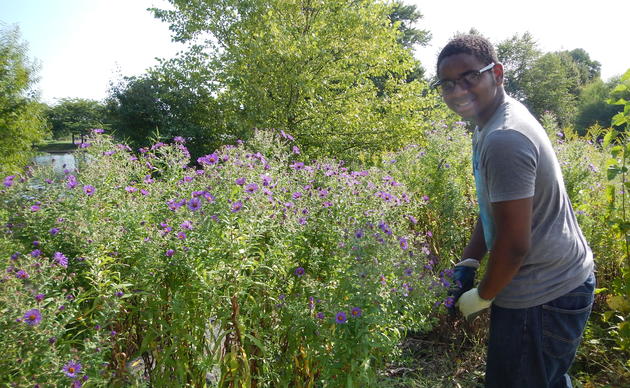 Create Bird-Friendly Habitat
Learn how to share your space with birds and biodiversity by creating bird-friendly habitat at home, work, school, and in your community.