Bird Walks
Druid Hill Park Guided Bird Watching Walk
Stroll and search for birds with experts from Audubon and the Maryland Zoo!
Saturday, September 21, 2019
8:00am - 9:30am
Location Details
Druid Hill Park
3001 East Drive, Baltimore, 21217
Meet by the tennis courts near 3001 East Drive. Spot on map is approximate. Email baltimore@audubon.org for directions or questions.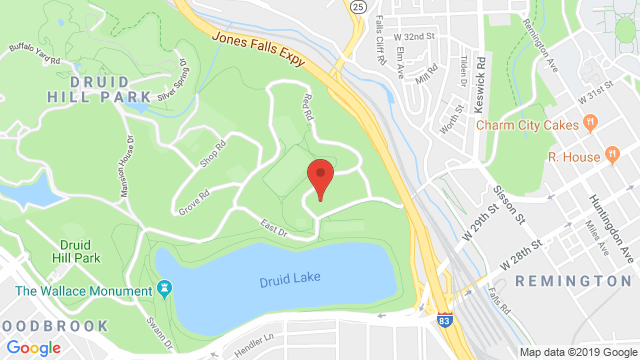 According to ebird.org, over 180 bird species have been documented in Druid Hill Park, an important migratory stopover in Baltimore City! Experts from Audubon and the Maryland Zoo will lead us in search of avian friends! Bring the whole family - all ages and abilities welcome! No experience necessary. If you would like to borrow binoculars, drop us an email – we have plenty to share! There is no need to RSVP for this event, just arrive ready to explore! To borrow binoculars: baltimore@audubon.org or 410.558.2473. Free!
Meet at 3001 East Drive.